K&C Year in review
A bit about K&C
King & Country was incorporated in April of 2022 so we've had a little over half a year in business as a digital agency based in the City of Kingston and it's been a very exciting few months. K&C was founded by Dave McGregor, a multi-disciplinary creative marketer. Dave's career began developing sales and marketing strategies while working with the Toronto Sun and different agencies in Toronto as well as Thomson Reuters in London, England all the while studying Graphic Design and Designing for the Internet in his spare time. After freelancing for several years, the size and scope of the projects Dave was taking on began to necessitate a small team starting with a Lead Designer and a Search & Social Expert. K&C was born organically out of this demand.
As an agency founded in Kingston but serving clients across Canada the name, King & Country made perfect sense.
Selected Projects
We worked on dozens of exciting projects across Web, Branding, Retail Design and Social Media but a few have stood out.
The Nug Co.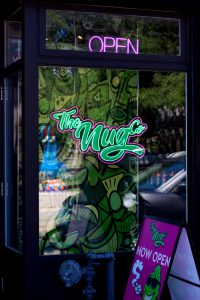 It was super dope to see our branding and retail design project for The Nug Co. in Toronto come to life. This project for a Dundas West cannabis dispensary included logo design and branding guidelines, mascot design and character development, complete interior and storefront retail design, custom neon signage, website design and social media management.
We also helped organize the Grand Opening Jam by bringing in Toronto rapper Avram to perform live as well as Warehouse Resident DJ Geey Zeey to spin all day long while new customers received free The Nug Co. tee shirts.
Queen's U Logo Design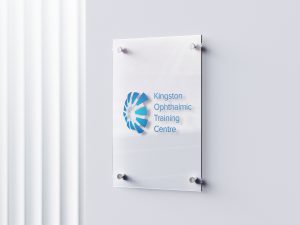 Queen's University and Kingston are almost synonymous and few clients can feel like you belong in Kingston like the a vote of confidence from the city's most prestigious institution can. We were contacted by head of the Department of Ophthalmology to design a new logo for their training centre, the result you can see here.
Shooting a year end show with the glorious sons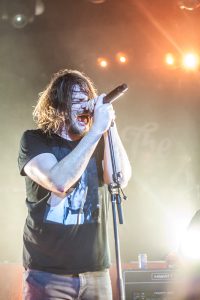 These local rockers may be the only other institution as synonymous with Kingston as Queen's and we had the good fortune of being selected to shoot their year end Holiday Hangover shows at Stages Nightclub in the hub. The energy from frontman, Brent Emmons is unparalleled and the way this band is embraced by the Kingston community is truly a beautiful thing. A huge nod must also be given to their opener Boston Levi who banged one out the coolest cover of Bruce Springsteen covers we've ever heard.
WHAT TO EXPECT IN 2023
We have big plans for the year ahead focused mainly on providing the best calibre of work and best client experience possible. As a team of passionate creatives we share our clients enthusiasm about every project we work on and we want our clients to feel the "buzz" we feel from delivering this work.
SOCIAL MEDIA RAMP UP
We have a strong roster of clients whose social channels we are managing and we are looking to expand on our video productions capabilities in this area by acquiring studio space, software and hardware to deliver slick, world class social media content. Watch this space closely.
photography as a service
Our team has provided photography as an ancillary service up to this point only as needed to support our clients and ongoing projects but we will be steering into this service and giving Kingston another viable option for photography and videography services.
LOCAL VOLUNTEERING & charity involvement
We have always believed that one must give as much as they receive and after a phenomenal first 6 months of business we will be actively taking part in local charity initiatives in various ways. Please watch this space for more details.
BEHIND THE SCENES @ K&C
The K&C team has been fairly anonymous up to this point having much to do with the fact that being a small and nimble team we've had to hit the ground running on our client projects which hasn't left us a great deal of time to market ourselves. In the next few months you can expect to see more of the faces behind the company and more of the day-to-day workings of King & Country.
Here's to a great 2023!